United Kingdom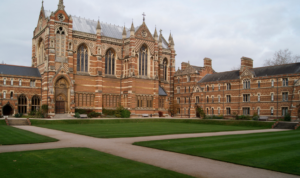 Some of the best universities in the world are located in the UK, but the country has strict rules when it comes to working while studying. If you're a citizen of the EU, EEA (European Economic Area), or Switzerland there's no limit on the number of hours you can work per week, and there's no application process. You just need to let your employer know where you are from.
If you're from a country outside the EU, then the rules are a bit different. Firstly, you need a Tier 4 (General) Student Visa. And then there are still plenty of restrictions. You can check them out on the site of the University of Edinburgh. Here's what it says in a nutshell: you can work 20 hours per week if you're on a full-time programme at degree level or above or 10 hours per week if on a below degree level.
To get admission in the UK universities: www.lalimber.com/counselling
Australia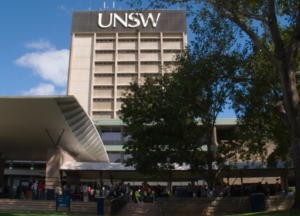 If you manage to get a student visa and take a college course in Australia, we can tell you that not only can you work there while studying but any family members (family members included in student visa application) that are with you can also work while you study in the country. The same rules apply to both students and their family members.
While you study, all of you can work up to 20 hours per one week and full-time during vacations. And if you are a postgraduate research student, you can work full-time if you started a masters in research or a doctoral degree. The same rights apply to all your family members!
To get admission in the Australian universities: www.lalimber.com/counselling
United States:
In the United States, once you receive your F-1 Visa, which is the one given to international students that will study a full time program in language school, high school, universities and other higher education institutions in that country, you will have the right to work On-Campus for maximum 20 hours per week during the study period and up to 40 hours per week during the vacations period. Working On-Campus implies that the job must be done for the institution you study in, not mattering if it is done inside the facilities of the institution. It also permits to work for the enterprises that provide services for your education institution (like the Cafeteria and Library services). With your F-1 Visa, you will not be able to work Off-Campus unless you ask for the permit of the Immigration Services of the United States. You can do this a year after the beginning of your study and only if you will do an Optional Practical Training (OPT) which is a work related to your field of study, or a Curricular Practical Training (CTP), which is an internship.
.
To get admission in the American universities: www.lalimber.com/counselling
Germany: 
In this country you will be able to work up to 120 days per year in a full time work or 240 days in a part-time work. Although in Germany the minimum wage for each hour worked is not established, usually for an hour worked you can receive between 6-10 euros. In case of needing to work more hours, you will have to ask for a special request to the Federal Employment Agency of the state where you are studying, as well as to the migration authorities. You will also be able to work more than the 120 days allowed, if you find a job with the institution you are studying in. However, to do so, you will also have to ask for the permit to the local authorities. In case of been doing a language course in Germany, you will only be able to work during the vacation.
To get admission in the German universities: www.lalimber.com/counselling
Italy
Low tuition fees and living costs
Italy is a top destination for Indian students because it is one of the most accessible and affordable study options. Compared to many other countries, you will not only enjoy low tuition fees but also low living costs.
Great student life
In any city in Italy, you will be surrounded by World Heritage Sites so studying abroad in Italy will also be a unique travel and cultural experience. What many students and youngsters like about Italy is that it is full of life, meaning streets are full of people until late at night and you can enjoy partying and dancing in bars and clubs.
To get admission in the  Universities in Italy: www.lalimber.com/counselling